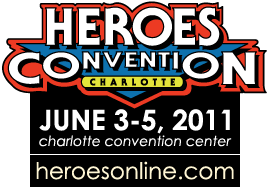 This weekend, Jen will be in Charlotte, NC, for the Heroes Convention, the annual affair put on by Heroes Aren't Hard to Find.
She'll be at booth AA-604, signing copies of Hopeless Savages, Black Cat, Red Sonja, and the rest of her comicography!
For more information, see our appearances page!